Hydraulic engineering / dredging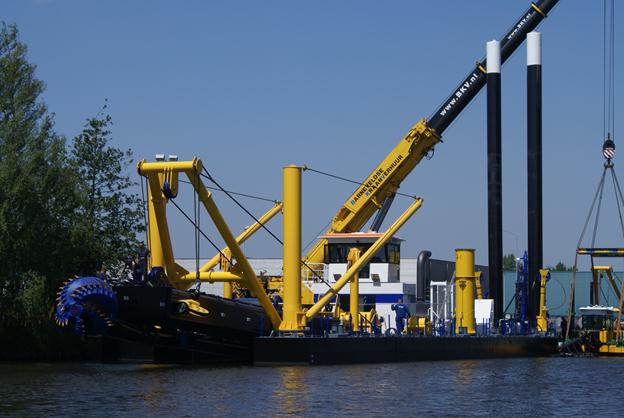 Development of port infrastructure in Russia, the construction of new ports on the background of physical and technological obsolescence before the companies equipment has increased the demand for dredgers, hydraulic equipment for construction and served as a solution to the deepening of specialization Petronautic in this market.
Independently and in collaboration with our highly professional partners we can offer for our clients dealing with dredging, production of construction materials, hydraulic construction the following:
- DAMEN cutter-suction dredgers of various types and performance,
- Unique DOP submersible pumps for dredging,
- MultiCat workboats,
- Self-propelled and non self-propelled hopper barges,
- Jack-up platforms.
In this sphere Petronautic is ready to perform the following work:
- Analysis and selection of necessary equipment,
- Calculation of performance and production requirements in engineering,
- The harmonization of its acquisition or lease
- The organization and delivery of registration, etc.
We also recommend visiting our website dedicated to dredging